As the year comes to a close, I've been keeping an eye on the stock market. I've been scrimping all year, skimming extra cash and locking it into my savings account. I've also planned ahead for extras such as our property tax bill and any taxes or insurance we may owe in the next few months. I know from the last couple of years that the stock market notoriously dips during the winter (last year it took a deep dive right around that last week of December) and I don't want to miss my chance to get a solid foothold and buy low into the market.
Like Santa, I've been keeping a list and double-checking it semi-obsessively. I am also trying to gain new knowledge by reading and listening to other investors. Time after time, there's one stock that continually comes up: Home Depot. Whether it's an amateur investor or The Motley Fool, Home Depot gets a thumbs up as a company to invest in.
Home Depot is the largest home improvement retailer in the U.S. Operating from an expansive warehouse-style "superstore," Home Depot appeals to both the regular DIY homeowner and professional contractor. It has great marketing with its big "orangeness" and catchy slogans ("How Doers Get More Done" replaced "More saving. More Doing" just this year).
As of this writing, Home Depot's stock is $221.19 with a nice dividend of $2.46%. This is a far cry from their humble beginnings; in 1995 the stock was in the $9.00 range. In 2012 the stock began a steep incline, not unlike a climb up Mount Everest, and never looked back. In general, this is not the time to buy stock. But, when the market dips, as it always does, I still won't be buying Home Depot stock, and here's why:
Store Experience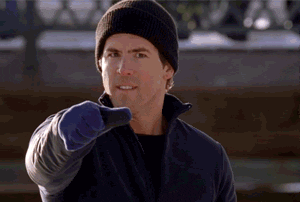 That's right. Major thumbs down. I used to love the big box appeal of Home Depot—it always felt like something was going to get done when you walked through those doors. Even birds frequented the upper levels of the huge warehouse. For a new homeowner, the place seemed full of possibility. But over the years I've come to see Home Depot as more of a facade than substance.
And, it's getting worse.
Recently, I ventured into Home Depot because my local, smaller store did not have the particular knobs I was looking for. Despite the daunting size of Home Depot, their selection was surprisingly slim. I perused the aisle back and forth for quite a while. None of the knobs jumped out at me—in fact, it was more the opposite—all of the styles seemed staid and conservative. There was no higher-end version of hinges or latches or knobs that stood out. We're talking average, run-of-the mill drab here. Out of options and "ready to get something done," I settled on a simple pair of knobs and a latch.
Basically satisfied, I left the aisle and headed for the registers eager to get outta Dodge and get back to work on my project.
As I left the handle aisle, I ran smack into a really cool product that I'd seen in a Youtube video. It was a package of two self-centering drill bits—a really handy tool that allows you to pre-drill your holes dead center so that your hinges fit properly. I was pretty excited, but since I'd only just heard about this item, I decided to ask around a bit and ask an "expert" if these were a good purchase for the hinges I was using. Inside the package were two drill bits, one was 7/64″ and the other 9/64″—my hinges needed 1/8″ screws. I quickly stopped an employee, an average-looking guy probably in his mid 40's. I showed the package of bits and the hinges I was intending on using. I showed him that I needed 1/8″ screws for the hinges, and asked him if he thought one of the bits would do the job?
Not only did he not really come to a full stop, but it became evident that he had absolutely no clue what I was asking—nor had he seen the product himself. Further, when I realized—and suddenly pointed out that 8/64″ was the same as 1/8″ he gave me a slightly panicked math-phobic look and sort-of grunted and side-scuttled off.
This had me shaking my head, but I'm pretty persistent so I found another, slightly older employee. Wouldn't you know it, I got the exact same reaction. By then, I'd had a bit of a walk about the store and so I decided to take the risk and spend the $9.99 for the two bits.
As I neared the cash registers, it was my turn to become completely confused. No longer are there cashiers. During this time of day—noon on a weekday—there was no one even around except one employee complaining to another employee about how bad the cash registers worked. Literally, it seemed like I'd teleported into a ghost town. I went ahead and purchased my items and left.
Before you get the wrong idea, I'm not opposed to self-checking registers. It was more that there seemed to be no one around at all in the store except a vacuous skeleton crew skulking around like zombies in the daylight. The place seemed really, really, dead. This obviously does not give me confidence in this company.
Personal Experience
In the early 1990's, I applied for a position at Home Depot. Back then, the big box store was gaining steam and with its flexible scheduling, it seemed like the perfect place to work. At that time of my life (my early 20's) I worked for a number of similar places including Target and Costco as well as a variety of other jobs as a temp.
Home Depot had it down pat back then. You didn't really apply there in a normal way. You filled out an application and then took a "psychological inventory" that asked you random questions with a few pertinent ones thrown in there—these were the "real"questions and if you failed even one, you were not hired.
I know this because I failed the test at a Home Depot in Irvine, California. I was pretty miffed when I found out that I failed the test and I couldn't stop thinking about it. It wasn't exceptionally difficult to figure out—I realized I had answered one question wrong. The question asked you this: if you knew a friend/co-worker was stealing, would you turn them into Home Depot?
Well, I'm no thief, and I'm really honest. But, I did answer 'no.' The fact is, I don't know what I would do under those circumstances because I stay far away from people who steal. I am the sort of person who is completely gobsmacked in those situations. Now, if the thieving was extreme—the answer is obvious—but, I would not consider that person my friend. So, you can see how the wording was ultra-confusing and meant to trip you up. I was pretty young at the time. I just wanted a job.
Once I figured out that I had, in fact, been somewhat duped by the test, I did what any determined person would do—I went and applied at another Home Depot and took the test again. This time I passed—and I was hired.
But, I did not last long at this job. After the first week I figured out that there would be no real training. If I remember correctly I was assigned to watch a video recording of something utterly boring and irrelevant on the first day. The TV, located in a dingy, windowless, tiny closet of a room was cold and uncomfortable.
Working on the floor was overwhelming. There were so many pieces and parts—I think I'd first been assigned to some weird section like electrical. I had no clue about electrical tools or parts and was completely useless if asked even the most rudimentary of questions. Further, I don't remember having anyone train me, but I do vaguely recall needing help from another employee and searching along long, tall aisles and not finding anyone to assist me.
Sounds kind of like my experience as a customer.
I ended up quitting just days into that job.
Despite my own experiences, I really want to like Home Depot. I want to jump on board and buy the stock. I can see so much potential there. I mean, who doesn't love Homer? But, combined with those three things: the high cost of Home Depot stock—and the alarming rate at which it rose—gives me pause, the poor customer experience, and my own personal view into how it trains its employees, makes me feel like this business is not really into "providing a service."
Instead, I get the sense that Home Depot as a company is into the bottom line.
Having said that, I don't think it would take much for Home Depot to really become a stellar company. Now that they have the technology for the cash registers, why not place iPad's throughout the store to describe new tools such as the drill bits I bought? Why not train employees to better respond to customers? As a company, they have a lot in their favor such as great marketing—who doesn't recognize the huge orange letters and the apron? They also have a steadfast corner on the market in a large and beloved sector: the home.
Now, in my opinion, they just need to "bring it home."
If you're reading. Give me your opinion—and change my mind!
Andrea 🙂